Carpets ready for delivery today
All of our carpets are made with the finest quality materials and come in a wide range of styles, colours and sizes. Whether you are looking for something sophisticated such as our natural wool carpets or our natural anti- bacterial Lino carpets which are made with quality bamboo fibres, we can supply the best carpet for your needs.
We also offer luxury Abington carpets, these can be made with quality wool products from The Wilton Range or nylon and polyester yarns from The Kosset Range for a more hard wearing carpet. Keep it simple with our vinyl range of carpets, these can be used in any room of your home and come in a range of styles and colours to suit your budget.
Here at Euro Carpets & Furniture, we care about providing the best carpets to our clients. Our range of Cormar carpets are made by mills in the Lancashire countryside are the number one carpet manufacturer in Britain giving the carpets a high quality finish.
We also supply a wide range of other brand carpets mentioned below.
Our carpet range
AXMINSTER CARPETS
It's time to enjoy a new look at Axminster Carpets.
Introducing a new range of Natural, British & Beautiful carpets from Axminster.
Whether you are looking for design sophistication, 100% new wool carpets or a carbon neutral carpet, exceptional quality comes as standard.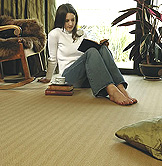 LANO CARPETS
This unique and innovative collection features a high percentage of bamboo that brings many additional benefits to the carpet. In fact, bamboo fibre has natural anti-bacterial and humidity regulating properties and when turned into carpet yarn, it is exceptionally soft to the touch.
ABINGDON CARPETS
The Kosset Range
Luxurious deep pile Saxony carpets in hardwearing nylon and polyester yarns.
The Wilton Range
Style and luxury assured with our classic collection of quality wool products.
Stain Free "The original & the best stainfree carpet"
Family friendly carpet that is made from 100% bleach cleanable Zylon Polypropylene. Guaranteed against ALL HOUSEHOLD STAINS!
VANGUARD CARPETS & VINYL'S
Vanguard Carpets offers a comprehensive range of carpets, suitable for all areas of the home.
With over 100 different stocked ranges we are able to offer a variety of styles, backings and colours to suit all budgets.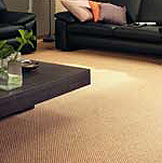 CORMAR CARPETS
All Cormar carpets are made in the UK at their two mills in Lancashire, Britain.
Year after year Cormar Carpets receive carpet and flooring industry awards for top service and products. Cormar constantly strive to be the number one carpet manufacturer in Britain.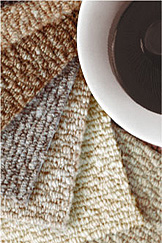 OTHER BRAND CARPETS
Euro Carpets stock a large selection of many leading carpet and flooring brands, below is a small selection of the carpet brands we have available.
Domo Carpets
Delta Carpets
Furlong Carpets
Associated Weaver
Stain Fee Carpets
MCD Carpets
Rhino Flooring
Leoline
Tavket
JHS Carpets
KJC Carpets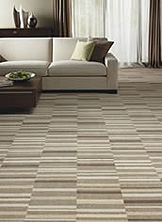 Huge range of Carpets
If you would like more information about our carpets at Euro Furniture please contact us by telephone for general enquires or we can arrange a free home appointment where we will measure and discuss the best carpet for you to suit your style, budget and needs. In the meantime, anyone is welcome to come into our store and have a browse at our carpet range.